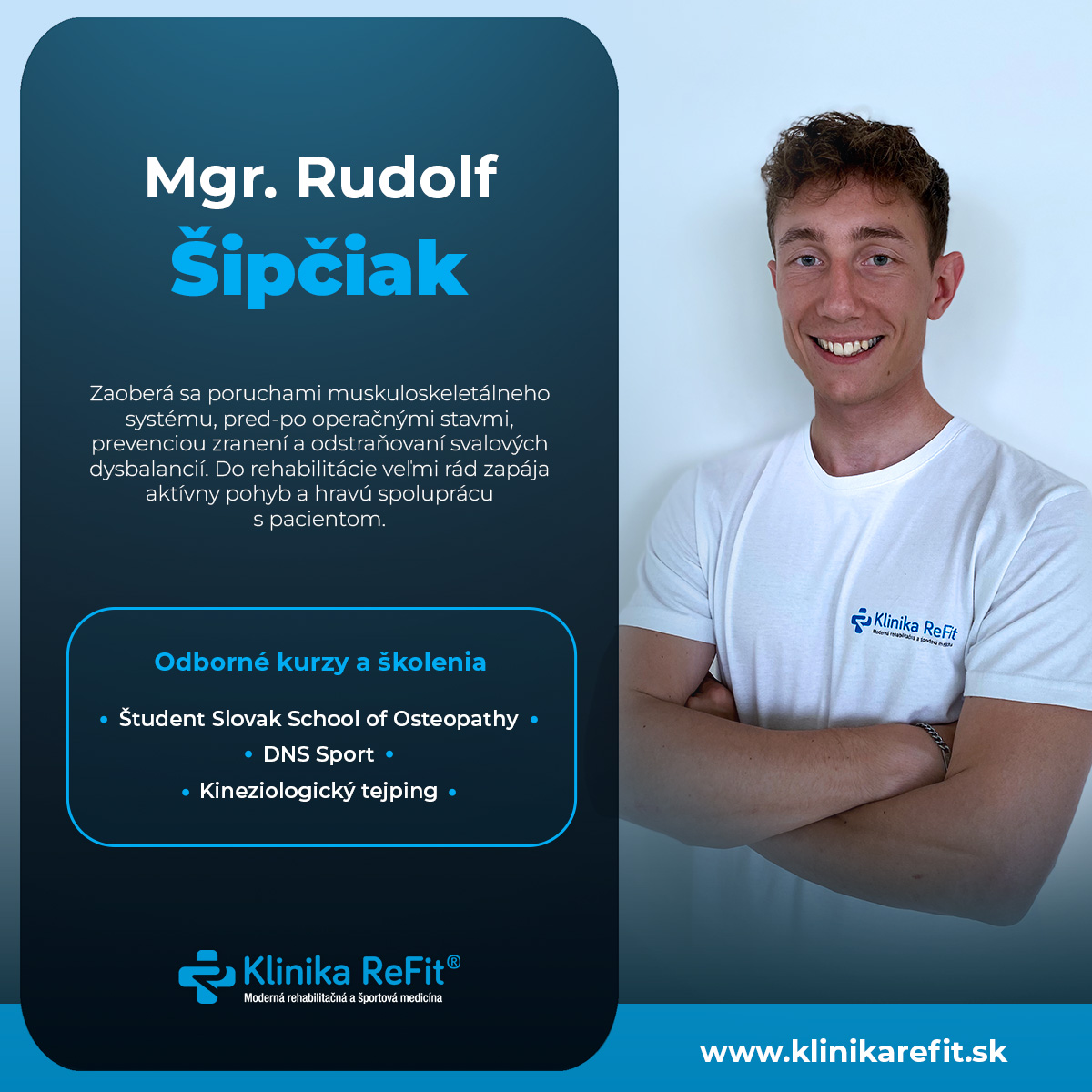 About me:
Mgr. Rudolf Šipčiak
Physiotherapist
Rudolf is a graduate of master's studies in the field of physiotherapy. He started his practice already during his master's studies, working in a private medical facility, where he worked mainly with orthopedic patients.
Later he worked as a physiotherapist for the Fortunalig team of MFK Ružomberok. This time brought him the opportunity to work with a professional athlete, to learn about his needs and expectations and the way of physical and mental survival.
As part of his work, he mainly deals with disorders of the musculoskeletal system, pre- and post-operative conditions, injury prevention and elimination of muscle imbalances. He likes to include active movement and playful cooperation with the patient in rehabilitation.
Without movement, life is just a lethargic dream - author: Jean Jacques Rousseau
Professional courses and trainings:
·      -  Student of the Slovak School of Osteopathy
·       - DNS Sport
- Kinesiology taping