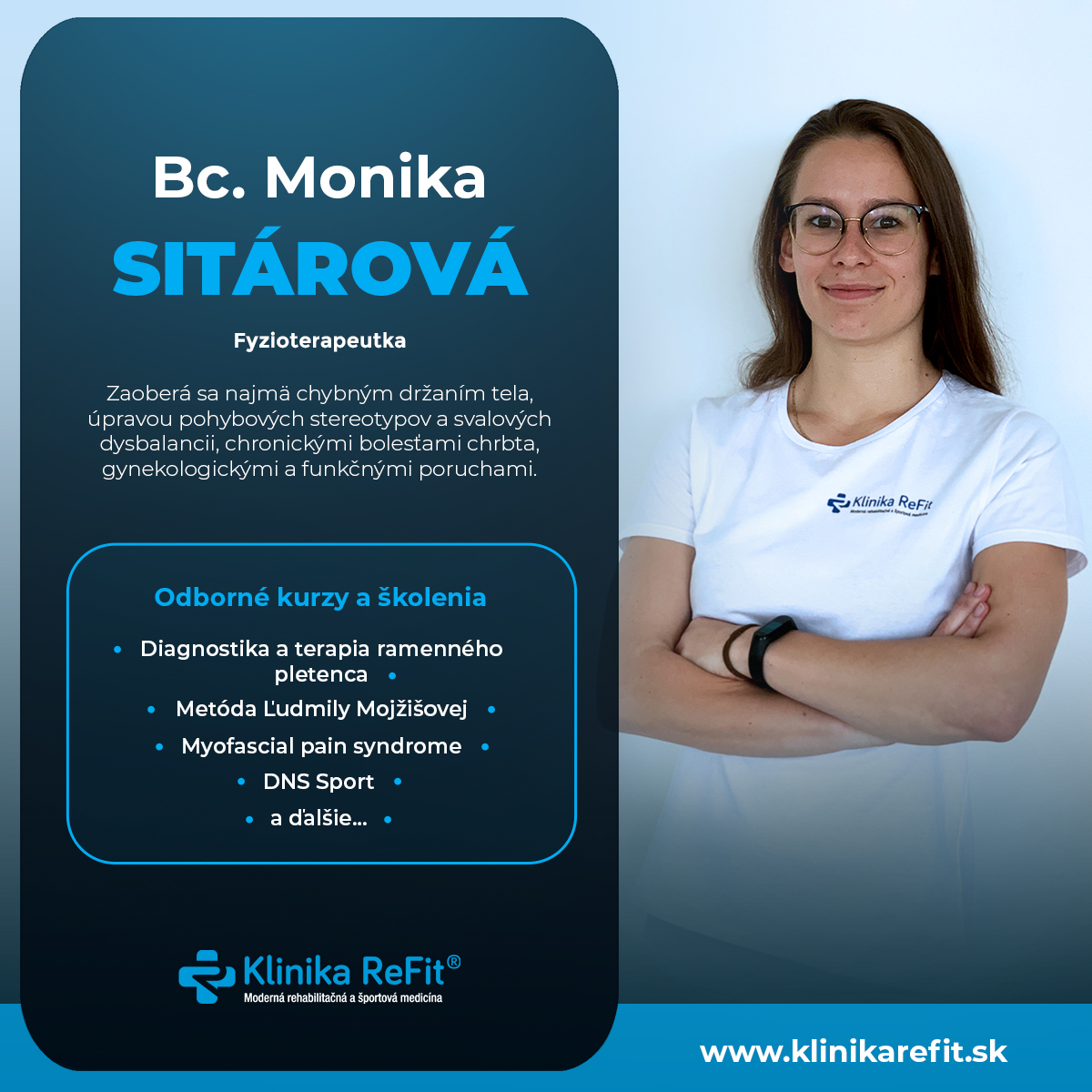 About me:
Bc. Monika Sitárová
Physiotherapist
Monika is a graduate of a bachelor's degree in physiotherapy and is currently continuing her master's studies. She has gained practical experience in several medical facilities focusing on rehabilitation of orthopedic and vertebrogenic patients.
In particular, it deals with erroneous posture, adjustment of movement stereotypes and muscle dysbalants, chronic back pain, gynecological and functional disorders. In her practice, she prefers an individual approach to each patient, where she adapts the rehabilitation procedure based on the problem.
 She is close to healthy movement and sport as she has been actively actively pursuing martial arts.